Eurocorr 2011 has four invited plenary speakers. The aim is to have an interesting combination of themes ranging from the view of academy, industry and to more popular science.
---
Monday, 5 September 2011, 9:45

Atomic Emission Spectroelectrochemistry: a new look at the corrosion, dissolution and passivation of complex materials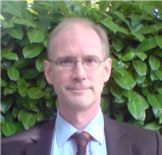 Kevin Ogle
Professor Ogle obtained the PhD in Chemistry from the University of Texas, Austin in 1985. His interest in corrosion related phenomena began in 1991 when he joined the R&D of the French steel industry (Usinor Sacilor at the time; now ArcelorMittal). There, he led research programs in surface treatment and corrosion mechanisms of galvanized steel and painted galvanized steel products. Since 2005, he has been a faculty member at the Ecole Nationale Supérieure de Chimie de Paris leading a research group focused on the rates and mechanisms of corrosion / passivation phenomena of metals, alloys and composite materials. Much of this work involves original analytical techniques to monitor simultaneous dissolution of elemental components and surface film growth in real time.
---
Tuesday, 6 September 2011, 9:00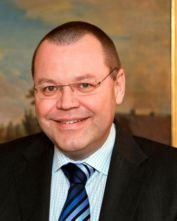 Peter Samuelsson
Peter Samuelsson, is Senior Vice President R&D Outokumpu Group. Outokumpu is a global leader in stainless steel with production plants in Finland, Sweden, the UK and the US and having sales operations worldwide. He has previously held various business, production and logistics management positions since joining the company in 1998. Prior to joining Outokumpu he worked for companies in the carbon steel and equipment supplier industries. Peter Samuelsson holds a M.Sc. degree in Metallurgy and Materials Science from the Royal Institute of Technology, Sweden. Samuelsson holds several positions within the Swedish and European research and education communities. He is currently Chairman of the Board of Dalarna University, Ångströms Materials Academy at Uppsala University and Outokumpu Research Foundations in the UK and Sweden.
---
Wednesday, 7 September 2011, 9:00
Long term damage to metallic heritage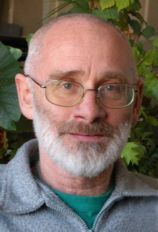 Peter Brimblecombe
Peter Brimblecombe went to university in Auckland, New Zealand where he did a PhD on the aqueous chemistry of sulphur dioxide in the atmosphere, but has become interested in long-term changes in urban air pollution and climate and its effects on heritage and building materials. He is Professor in Atmospheric Chemistry at the School of Environmental Sciences, University of East Anglia and an Associate Dean. In addition to being a senior editor of Atmospheric Environment.
---
Thursday, 8 September 2011, 9:00
"Acts of Secrecy-The DC-3 That Disappeared"
Christina H. Tengnér
Christina H. Tengnér is Metal Conservator at the Army Museum, Stockholm since 2003. The Army Museum and the Air Force Museum in Linköping is a part of the National Swedish Museums of Military History.

Her specialization is preservation of museum objects made from modern metals (non-archaeological) and polymer materials. Christina has a long experience with conservation and care of collections from The Royal Academy of Science and the Royal Armoury. Formal education at University of Gothenburg, Department of Conservation / Faculty of Science and Uppsala University, History of Art.